Columbia-born naturalist Eustace Conway, who is a cast member of Mountain Men, entertained the audience in the most unique ways. He is widely known for his ecological prowess, love for nature, and outsized attitude.
The storyline of Mountain Men is based on people who survive off the grid, hunting and gathering in the Appalachian mountains. On 31 May 2012, the series premiered on the History Channel; it is still running as one of the hit survival shows.
In his teenage years, Conway left home to live in a tipi in the woods and resided there alone for 17 years till the age of 34. He hiked the entire 2,200 miles of Appalachian Trail and also had a canoe halfway down the mighty Mississippi.
Despite being in his 60s, the naturalist still has his goal set on an even more massive challenge, a path wider than anything he's thought of before.
A Close Look Into Eustace Conway Story Of The Wilderness
Fans are amazed by Eustace Conway's determination to go to extreme levels to discover the ways of livelihood in the wild. He has been surviving in the Blue Ridge Mountains of North Carolina.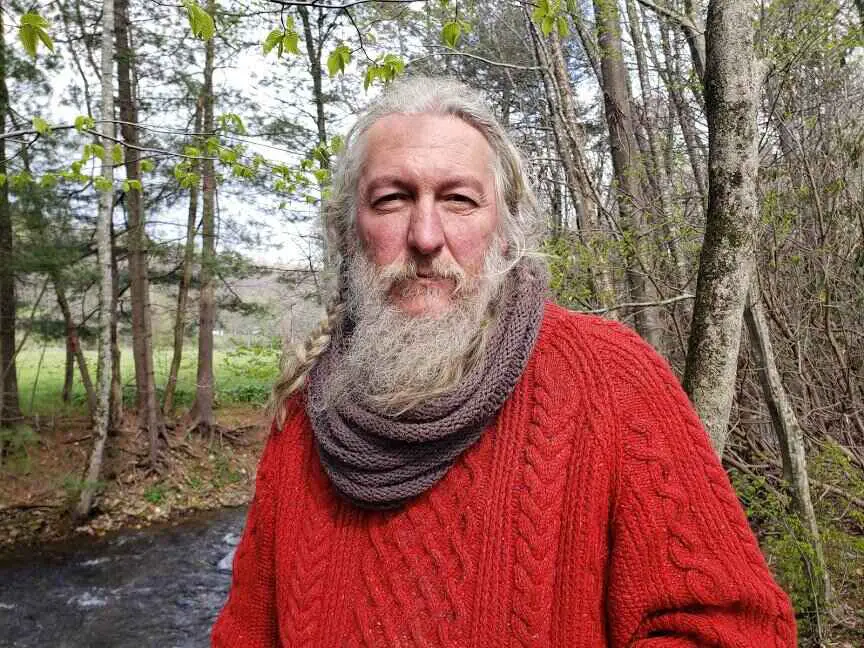 On 30 January 2023, the official Facebook page of Mountain Men on The History Channel posted a video capturing Eustance as he shared his journey into the wilderness. The narrator began the video by sharing Conway's tale with each of his throwback photographs from his rollercoaster adventures.
As he began his story, Eustance claimed, "Very similar to the Appalachian Trail, it came out of a fierce belief that I could succeed even in the face of complete impossibility."
The owner of the 1,000-acre Turtle Island is said to have set the world record of 103 days across the entire United States on horseback. While recounting how he got out of the wilderness, he mentioned when a person has a mindset that they can accomplish something, then they will do it anyway.
In his words, "That's the way you get the stuff done. You set your mind to it and decide you're going to do it. And then you do it."
Although Eustace's brother Judson (who was a cowboy in Wyoming) was initially confused, he later joined Conway. Then, the two siblings set up and started from Jekyll Island, Georgia, heading for the Pacific in January 1996.
Remembering the journey, he shared, "I said, Judson, how would you like to ride a horse across America? And, Jodon  was like "no!"
"Judson and I, we called ourselves the long riders when we were crossing the country," he stated narrating his tale of the woods, "It was a long ride and we figured that'd be a good name for it, and for us and what we were doing. "
Eustace opened up about one of the most interesting incidents that they had while on their mission. He disclosed seeing him and Judson riding horses through town, people would wonder if the two were making a film or something.
The educator recalled, "One guy said, that looks real. I was like, no, we are real. It's not a movie. We're — we're doing this." He continued, "Heading west, heading west, trotting along, trotting along, day after day."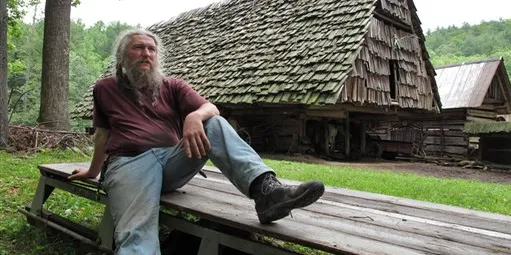 Conway explained that all he wanted to learn was what it was like to live on a horse: "Mile after mile, hundreds of miles, after hundreds of miles, day after day from daylight until dark, be as one with the horse, be as one with the horse."
The fierce brothers reached San Diego after four months and 2,500 miles. Eustance said, "It was a surreal moment, just let's slow this down. It's only ever going to happen once, and so I just slowed my horse down."
He further added, "Judson and I just rode right into the surf. We just help up our hands in celebration. We made it. We did the whole thing, and we stood there together in the surf, soaking it up."
Once the land's finished in California, Conway departs from America to cross. Now, the Mountain Men star is finally making his roots back to his native land in Blue Ridge Mountain.
Likewise, he is now planning to utilize the skills and lessons learned from each adventure to create his house, the landmark Eustace refers to as Turtle Island, to which he has paid tribute to his late grandpa.
At the end of the video, Eustance was seen acknowledging his grandfather who taught him the significance of what is possible. According to him, his late grandpa enjoyed celebrating the traditional ways and teaching people hands-on survival skills, that is what he has been inspired by.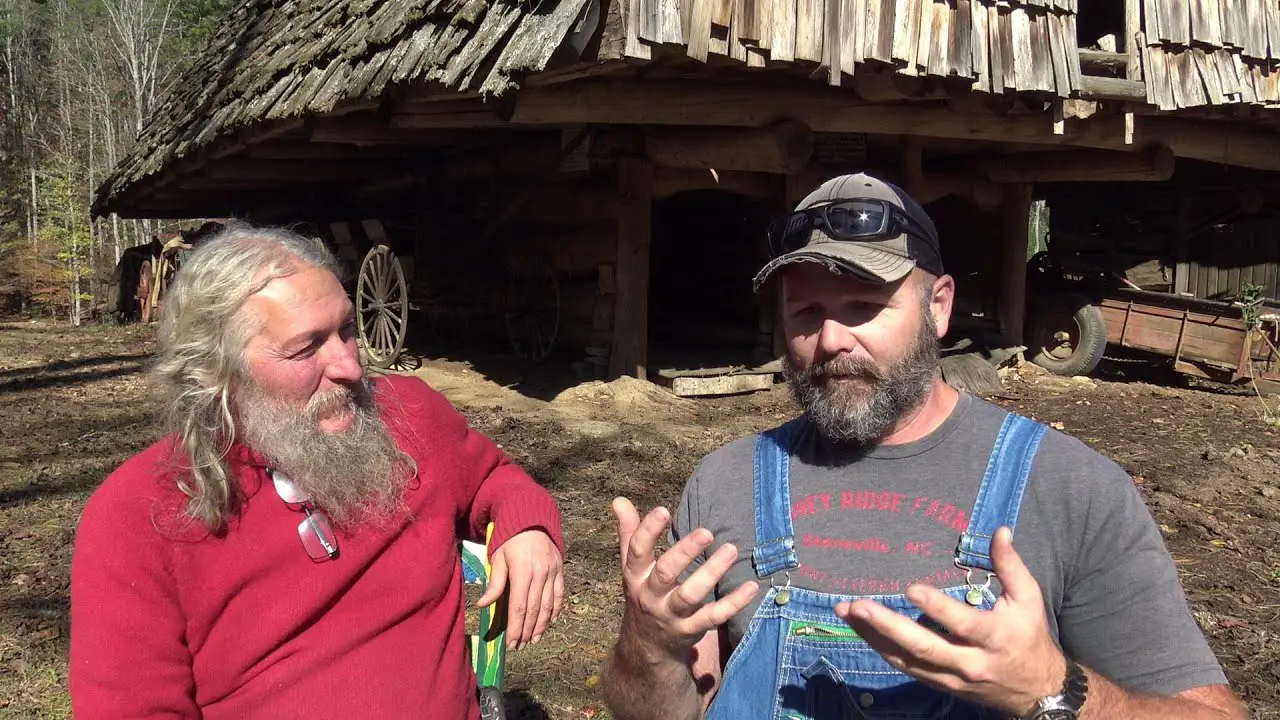 "My grandfather was a huge influence, he shaped my understanding of what is possible," Conway mentioned while talking about his journey of hardship, "MY grandfather really enjoyed celebrating the old ways and getting people with hands-on to old skills and I've spent my life teaching the same thing and have been able to reach a lot of people and show and keep alive those traditional ways."
Everyone must praise Eustance's dedication to his goal. He did his best to build Turtle Island, which is claimed as "My life's work, and my dreams" turned into reality.
Conway remarked, "It all ties together. It all is bound into one story. All those journeys and all those hardships helped make it possible to create this place, Turtle Island."
Per Eustace, Turtle Island is "largely an accumulation of all of my dreams and all of my life's work. I'm doing something I believe in hour by hour, day by day, and I Haven't let up yet."
To keep yourself updated with Eustace's amazing mission to live in the woods, follow the series Mountain Men; the channel is planning for its season 12. Nevertheless, one can watch full episodes of previous seasons on History Channel's YouTube.
| | |
| --- | --- |
| Full Name | Eustace Robinson Conway IV |
| Age | 61 years old |
| Birth date | 15 September 1961 |
| Place of birth | Columbia, South Carolina |
| Nationality | American |
| Parents | Karen Conway and Dr. Eustace Robinson Conway III |
| Brother | Judson |
| Occupation | Naturalist, Educator, and Reality TV star |
| Education | Appalachian State University (Bachelor in Anthropology and English) |
| Height | 5 feet 7 inches (1.44 meters) |
| Weight | 68 kg (149 lbs) |
| Net Worth | $200 K |