German-born performer Eric Braeden, who is best known for the CBS soap opera The Young and the Restless(Y&R), revealed he was diagnosed with bladder cancer. The 82-year-old star is now spreading awareness of getting regular medical examinations.
Since Braeden shared about his health problems, the regular viewers of CBS are curious to learn if the star will continue to work on his long-time soap opera, The Young and The Restless. Let's find out.
Veteran actor Eric Braeden had a bladder cancer diagnosis
In April 2023, The Young & the Restless actor Eric Braeden disclosed through a Facebook live session that he was diagnosed with cancer.  He shared the diagnosis resulting from issues with his bladder and urination that worsened while recovering from his knee-replacement operation.
In that video, Braeden addressed that he had his diagnosis at Cedars-Sinai Hospital, based in Los Angeles. The award-winning actor had an operation for a UroLift to relieve pressure on his urethra, upon which physicians also eliminate the cancer.
During a conversation with PEOPLE Magazine, Eric stated, "The first indications are difficulty to urinate or to empty your bladder completely, and that increases as the prostate grows."
"It impinges on the urethra, and as it grows more, it impinges more. Hence the flow is restricted," Braeden further explained, "It gets to the point where you wake up every half hour not to pee because you can't get rid of it. That's as graphic and as simple as it gets."
After a while, the CBS actor was in severe pain and checked up with the doctor, "I walked in with my bladder almost bursting," Eric explains, he received a catheter during that time, and the physician tested his bladder and confirmed that everything appeared fine.
Eric Braeden Health Update
Eric Braeden sought out medical help soon after he learned about his bladder cancer, willing to fight back against the disease.
In May, he appeared to talk with Entertainment Tonight about his cancer and reassure well-wishers that he is doing "pretty good."
Braeden, who is under his second of six immunotherapy, has been carrying a good attitude about his health journey,  which the actor credits to his background in outdoor sports.
Now, the Restless Star is delivering something important to adult people of his age. He also shared that his cancer was misdiagnosed at first, that's why he is going publicly to raise awareness about the illness.
Braeden told the outlet, "I was misdiagnosed at first, and then I went to another [physician] and he said, 'You have cancer." He continued saying, "The reason that I'm going public is to inform people as you get older, your prostate grows and it impinges the urethra. It means you have to go to the potty a lot more than you want to. That is sometimes the beginning of some trouble."
Eric also shared that he has been doing physical activities during treatment; however, he had reduced that back for a while.
"This bastard ain't going to get me, I'm going to get it. I'll be in top form again soon." Braeden claimed, "So that's where I am right now."
Is Eric Braeden Leaving The Y&R?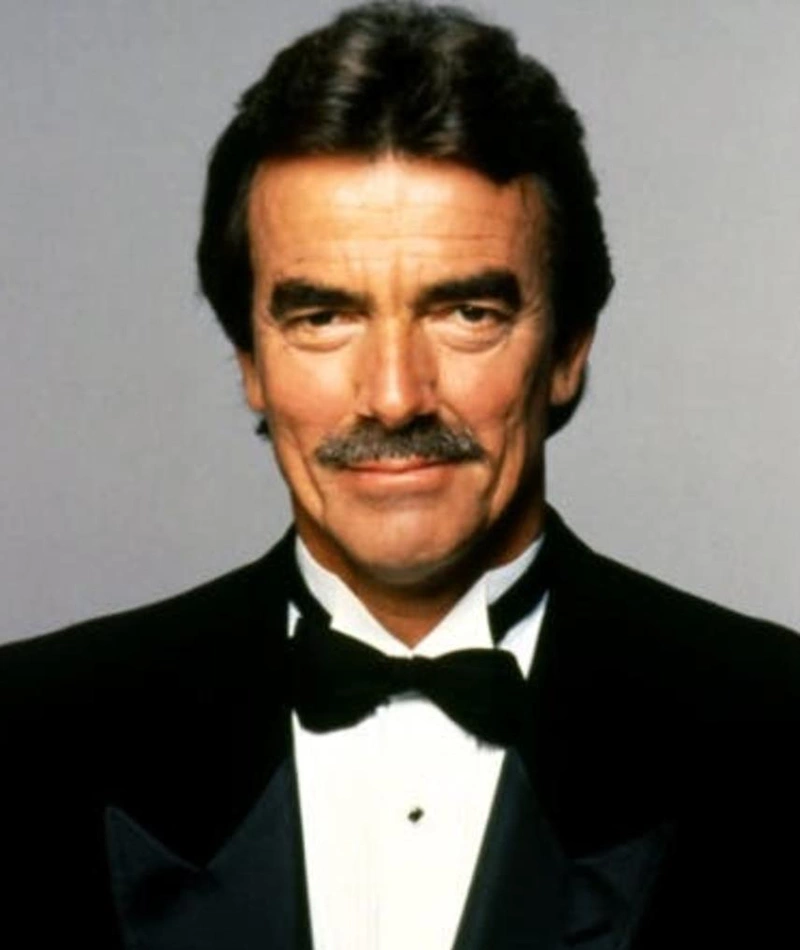 Despite being in the early 80s, Eric Braeden has been able to contribute to the CBS drama on which he took his first step in 1980. His passion for acting and Y&R has helped him to move forward.
He wants to keep working on the popular daytime soap opera and has no intentions of retiring anytime soon. After getting his cancer treatment, he is now feeling good about continuing work.
In the above-mentioned interview with the PEOPLE outlet, he expressed his love for performing. Talking about his fans and work, he was quite emotional at the end: "I love acting. I entertain people. I love your support."
Some Interesting Facts On Eric Braeden
| | |
| --- | --- |
| Full Name | Eric Braeden |
| Birth name | Hans-Jorg Gudegast |
| Age | 82 years old |
| Date of birth | 3 April 1941 |
| Birthplace | Bredenbek, Free State of Prussia, Germany |
| Nationality | German |
| Parents | Ludwig and Frieda Gudegast |
| Profession | Film and TV performer |
| Education | University of Montana |
| Wife | Dale Russell (1966 to present) |
| Kids | Christian Gudegast (son) |