"Homestead Rescue" is an outdoor reality documentary series broadcast on the Discovery channel on 17th June 2016. The show is focused on the Raney family where the family patriarch Martey Raney along with his two kids Mistey and Matt team up for their mission to help individuals who desire to homestead but are having struggles in doing so.
The team instructs them as well as the whole of America many survival tricks for living off the grid. The show is in its ongoing 10th season and there have been reports and speculations of someone dying on the show. Well, fret not; we've got all the information you've been looking for right here.
Homestead Rescue mini-wiki
"Homestead Rescue" is one of the popular American outdoor shows aired by the Discovery channel. The show is hosted and produced by an American Alaskan explorer, Marty Raney.
Raney was born in 1957 in Alaska and he loves exploring the wilderness as well as educating America on how to live like him. He and his grownup children Matt, 40, a fisherman and hunter, and Misty, 42, a farmer, team up and have been aiding people living off the grid throughout the show.
The Raney family also has other family members that include the family's matriarch Mollee and Matt and Misty's other two siblings, Miles and Melanee. However, they are not interested to be on TV and do not have an appearance on the show.
Since its premiere on June 17, 2016, the show has a total of 134 episodes from its fully completed 9 seasons and is still going strong currently with its latest 10th season being aired. The adventurous show also has a spin-off series produced and hosted by the same, titled "Homestead Rescue: Raney Ranch" broadcasted since October 2020.
Who is Matt Raney?
Another star and host of the show other than the main producer himself is his son, Matt Raney. Matt is a veteran hunter and fisherman born in July 1982 as the fourth child of Marty and Mollee.
The 40-year-old hunting expert is a native of Wasilla, Alaska, and is an expert in his field as the successor to Raney's homestead firm. Although Matt hopes to establish an autonomous homestead in the coming days, he is currently living in a quasi-residence.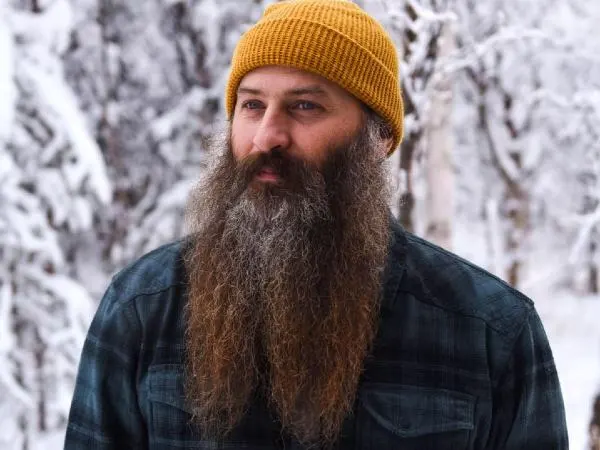 The youngest among his siblings is connected to his family and hopes to establish a property nearby. Matt is married to Katie, with whom he tied the knot on May 1st, 2016. Hailing all the way from Hawaii, Katie is in her mid-30s and resides in Wasilla, Alaska along with her spouse and kids.
She is the daughter of Michael "Mike" Bird and Nancy Schumpery Bird and has two brothers Jesse D. Bird of Longmont, Colorado, and Michael D. Bird of Wasilla, Alaska. She accompanied her husband and also assists and stars on the family's spin-off show "Homestead Rescue: Raney Ranch" She is particularly keen on becoming acquainted with creating things and posts pictures of her efforts on Instagram.
Throughout their marriage, Matt and Katie had two lovely children. Indy Raney, their oldest child, was born in 2018. They had their second child, a baby girl called Ruby Raney, on August 21, 2021.
Who exactly died on Homestead Rescue?
Although no one exactly died on the very show "Homestead Rescue," behind the screen Matt's father-in-law and Katie's father, Mike Bird died on 2nd July 2020. Mike was born in the Montana town of Kalispell to William Hoyt and Lucille Carter Bird.
He completed his schooling at Kalispell High School and graduated from Northwest Nazarene College. He additionally utilized his biology research to establish and cultivate a simulated "Garden of Eden," specializing in cacao cultivation and cocoa manufacture.
Mike died on July 2, 2020, in Hawaii, following a lengthy fight against cancer. He also operated with the Coastal Villages Regional Fund, HUD Office of Native Programs, National Forest Service, and Alaska Division of Emergency Services.