HGTV's "Fixer to Fabulous" host couple, Dave Marrs and Jenny Marrs, restore and renovate houses in an Arkansas neighborhood. While they create a unique design for each house, one thing about all their project is common. Can you guess what?
If you are a regular viewer of "Fixer to Fabulous," you must have guessed it already. It's the American flag. But why do Dave and Jenny add a national flag to every project they work on?
Let's find out.
HGTV's "Fixer to Fabulous" Presenters Initially Moved To Arkansas For a Couple of Years Only
Jenny and her husband, Dave, began remodeling historic homes near Bentonville, Arkansas, for HGTV's "Fixer to Fabulous" in 2019.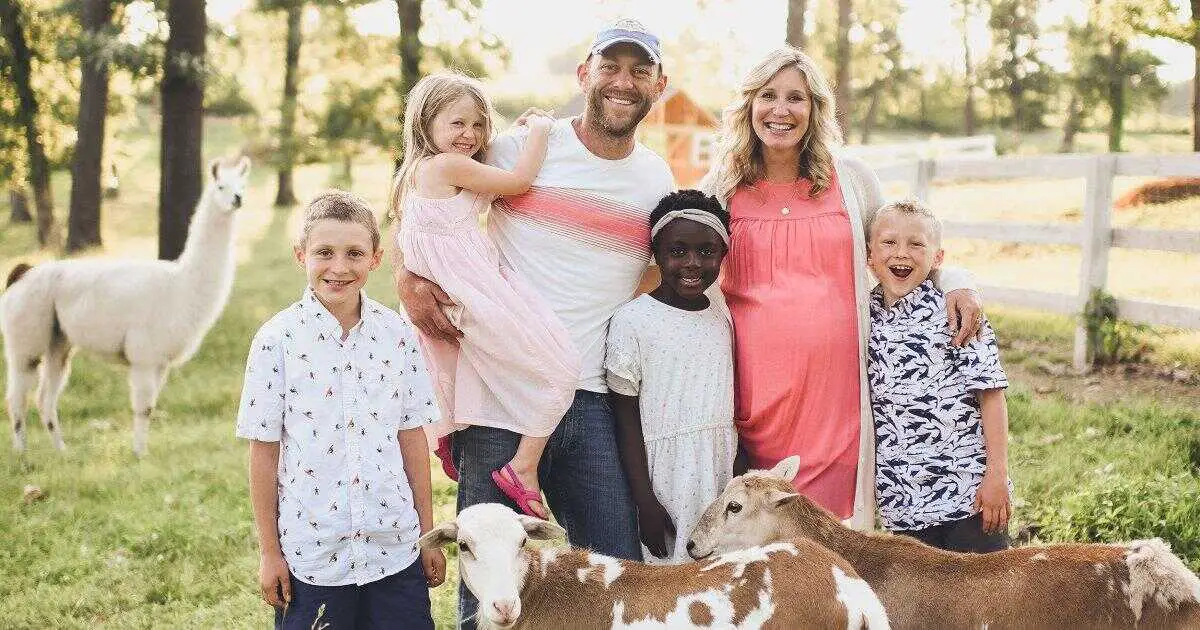 The happily married couple of 17 years have 5 children, including an adopted daughter. While they have lived in Arkansas for over 15 years, they never intended to live there for that long.
Dave is a native of Colorado, and Jenny is from Florida, but they initially met during their work at Newell Brands' Rubbermaid. But as Dave had to travel a lot, the couple remained at a long distance.
Hence, tired of the hectic career, he decided to go to work on his passion for building. According to one of the interviews, Dave revealed that when he talked about his plan to Jenny, she said, "We'll try Arkansas for a couple of years."
Now, those "couple of years" have turned into 16 years, and it appears that Arkansas has been a fortunate location for the pair. They began with nothing there, but now they have a beautiful family, a farm, a thriving business, and a successful television career.
This is Why Dave and Jenny Marrs Put the American Flag on Each of Their Renovation Project
The hosts, Jenny and Dave, of the popular home renovation show, "Fixer to Fabulous," have a unique tradition that has caught the eye of many fans. On every property they restore, an American flag is proudly displayed.
This has sparked curiosity among the show's fans, who have been wondering about the reason behind this gesture.
So after receiving an overwhelming amount of questions, Jenny revealed that they added the national flag to honor the veterans. So, in honor of their grandfathers and all veterans, they place the American flag on every property they restore as a symbol of respect and gratitude.
In November 2022, Jenny made an Instagram post on World Veterans Day to appreciate the sacrifice made by veterans. She appreciated everyone who puts their life in danger to defend their countrymen.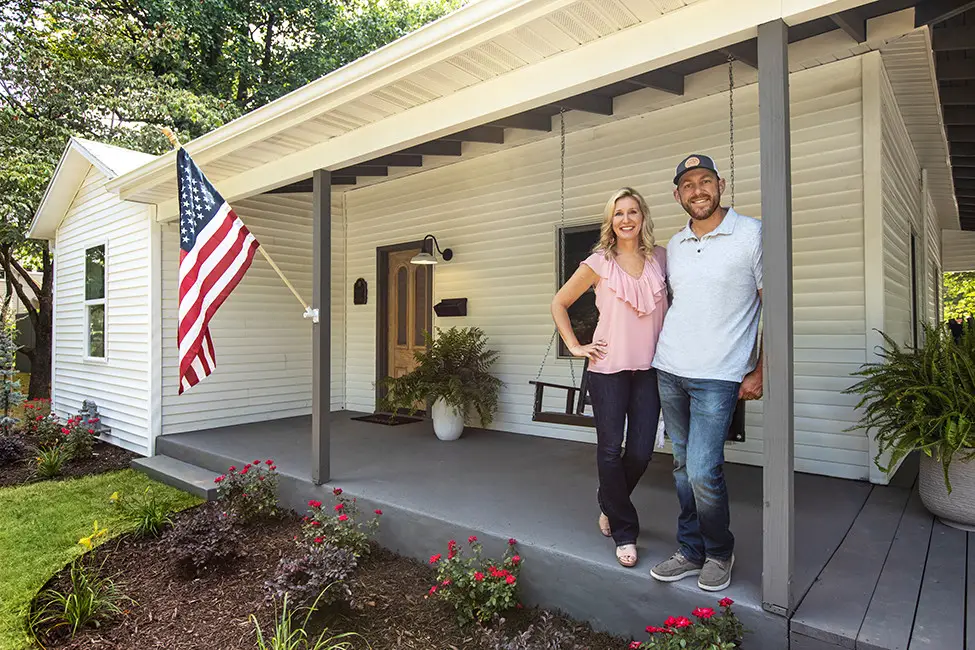 Jenny's post was showered with positive comments from her followers. One of her followers wrote,
"I love how you always put up a flag every time! And yes, we honor and are grateful every day for our veterans, both past and present! Especially to my dad, uncles, and cousins who have served and some are still serving! Very proud."