Many TV stars are quite willing to flaunt their romance details to the public. However, many tend to maintain things the other way around. Nevertheless, nothing gets past the fans' hawk eyes.
The famous "Pawn Stars" celebrity from America, Chumlee Russell, was known to share his love life with then-wife Olivia Rademann on social media. Conversely, he has stopped doing so and fans have caught up on them and have speculated they have divorced.
Fans are also curious as to if Chumlee is dating a new girlfriend, also by taking some hints from his social media. Let's find out.
Who is Chumlee?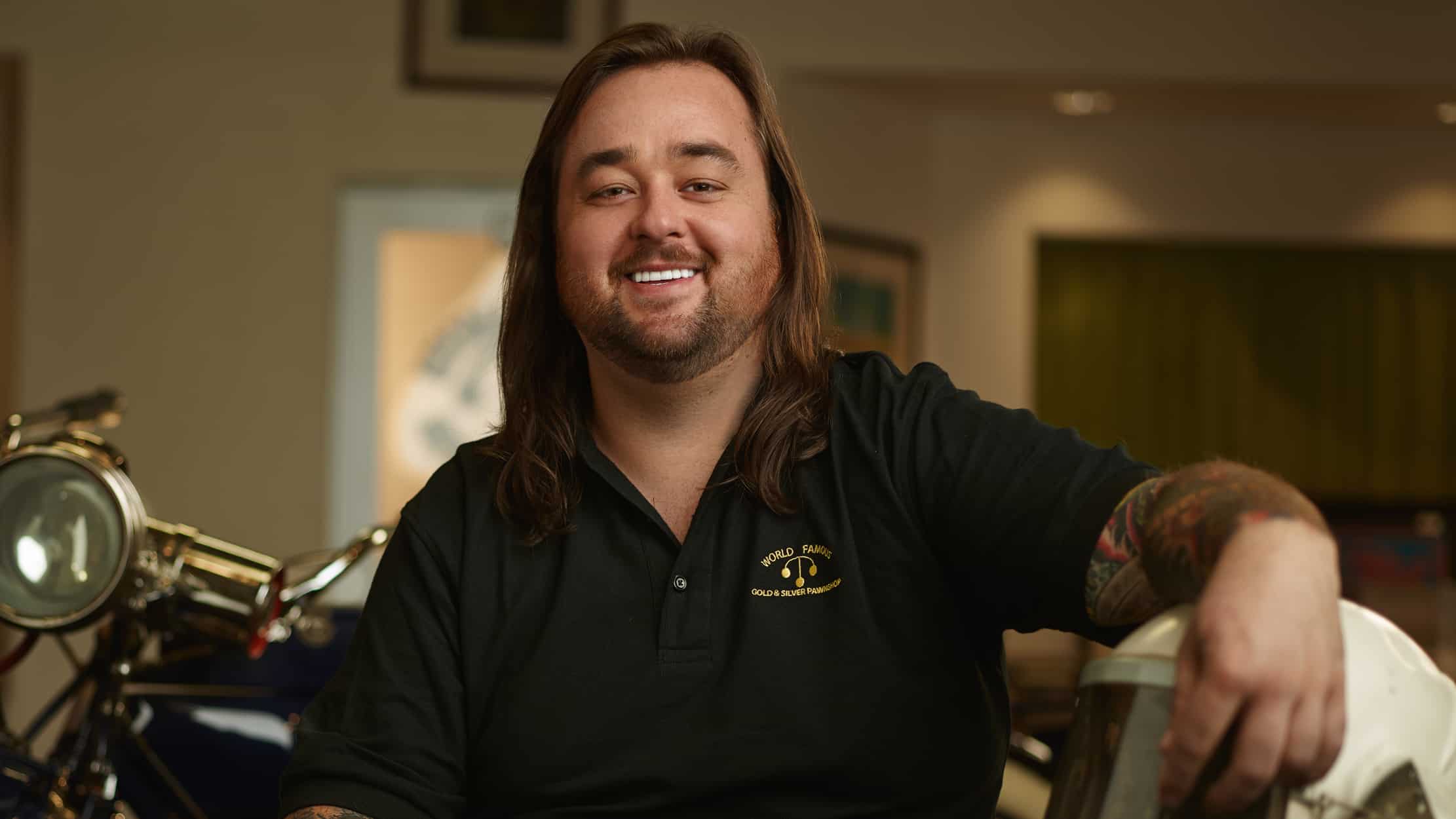 Austin Lee Russell is an American businessman and TV celeb well recognized for his cast role in History's hit series "Pawn Stars" and goes by the alias Chumlee Russell. Born on 8th September 1982, he grew up in Nevada with his friend Corey Harrison and is like a son to Rick Harrison.
Corey is the co-owner of the famous Gold & Silver Pawn Shop in Las Vegas alongside his father, Rick. His grandfather, Richard founded the store in 1989 where Chumlee also began to work at the age of 21.
After the pawnshop started being broadcasted on History's hit series "Pawn Stars," the Harrison family and Chumlee came into the spotlight. He mostly operates on the counter in the shop. Everyone adores Chum, although he is frequently the brunt of the lads' jokes.
Chumlee divorces his ex-wife Olivia Rademann
Chumlee and Olivia began seeing each other in early 2016; Olivia attended the University of Nevada in Las Vegas at the time. After two years in the month of May, they became engaged in Waikiki.
They allegedly had a pre-wedding event in March 2019 in downtown Los Vegas and got hitched in Hawaii in May. Chumlee also presented Olivia with a 1.5-carat diamond ring when proposing.
Yet, it appears that things went down not soon enough. The couple used to share a lot of photos on social media.
However, it ended in 2020, and they have since removed each other from their Instagram profiles. The TV celebrity and his partner are yet to declare their split; nevertheless, they have probably gone their separate ways.
Moreover, based on Rademann's Instagram profile, it seems that she has really moved on from Russell. She can be seen snuggling close to 33-year-old expert poker player Jake Schindler.
Chumlee's new dating life
Although it seems that Rademann has long forgotten Chumlee, recently, the Pawn star host shared an Instagram picture, which may indicate that he has also met someone new. As per Reality Titbit, the TV persona shared in the caption that he was the man holding his baby's handbag when she was shopping.
He posed in a shop mirror with what seemed to be a Louis Vitton bag. However, we can find the post no more as it seems he has deleted it.
He might have removed it having a change of mind about keeping his relationship private or that he is no longer in that relationship. Anyways, these are only speculations, so not have any evidence to hold on to regarding his new relationship; Chumlee is believed to be single now.