Marriage – An everlasting commitment to one person for the rest of your life. Many at times it is called the Bride's day. However, with the new laws regarding same-sex marriages, we may want to reconsider that name. Some like it big, others like it small, a few like it at just the right size, not too big nor too small. Moreover, others like to do their business privately while others aren't afraid of publicizing it. And yes, we are still talking about a marriage spectacle. Here's everything you need to know about Carly Hallam, Daniel Tosh' wife and her big day.
Daniel Tosh is Married to Wife Carly Hallam Since 2016.
The Internet will probably break loose when news about Daniel Tosh getting married to Carly Hallam really hits the rounds. The greatest plot twist is that it didn't just happen over the weekend or last week when news of Xxxtancion's homicide hit the streets. Neither did it happen anytime this year or last year.
Daniel Tosh and wife Carly Hallam married two years ago on April 15th, 2016 in Malibu and kept it secret all this while. It's one thing to have it private but another not to tell anyone about it. On the same note, they must have some pretty solid friends and family for such big news not to leak out like that.
So why hide the auspicious occasion from everyone? According to TMZ, their representatives weren't available for comments on the matter. Neither were the two lovers. On the other hand, if private investigations are your cup of tea, please don't. It's a dead end.
The pair has never uploaded any picture together nor tweeted anything that would give their marriage away. They are their own personal gang.
Who is Carly Hallam? Her Net Worth and Age.
It wouldn't be fair to put the blame on her without actually getting to know her. Daniel Tosh's wife Carly Hallam is a 31-year-old actress and screenwriter. She mostly thrives in the same genre as her husband – comedy. Some of her best works are from writing scripts on her husband show, Tosh.0
Others include New Low and Brooklyn Nine-Nine with fellow co-star Andy Samberg, Andre Braugher and so many more. Always writing scripts, Carly Hallam's net worth and salary are both undisclosed. Some websites state that she is valued at $6 million.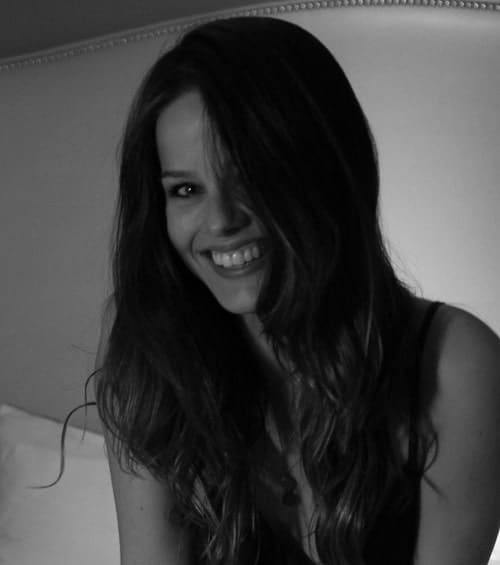 Daniel Tosh  Net Worth and Salary.
Apart from getting off on the joy and people's laughter, the comedian also makes millions from his career. Daniel Tosh has an estimated net worth of $16 million. His salary may be undisclosed but its speculated to be more than enough.
The shows and audiences addressed are usually packed and mostly sold out. Other than his live performances, the 43-year-old stars on his very own show called Tosh.O
His Relationship with Megan Abrigo
Before Daniel Tosh and Carly Hallam got married, he was in a relationship with Megan Abrigo and the news hit the media until their separation.
Contrary to his current relationship, the 43-year-old comedian was dating a model named Megan Abrigo. He was very vocal and open about his relationship miss Abrigo and even joked about her on his shows.
For our readers who have been living under a rock, Megan is a runway model who is famous for appearing on NBC's Deal or No Deal. The pair met in 2009 and dated for half a decade before finally calling it quits in 2014.
With no legit reason as to why the couple broke up, fans were only left to speculate. Some sighted personal reasons, others blamed conflicting opinions. The vast majority referenced his unnecessary demeaning jokes towards her that demoralized her.
An honorable mention would be her Ballerina of a girlfriend. In fact, he could never stop tweeting about her.  Overall, the pair looked happy, unlike the zero signals we have gotten off his current relationship. We think it safe to place our cards on Carly as the one who wanted the whole 'situationship' hushed up.
Wiki-Bio: Summary
Name: Carly Hallam.
Husband: Daniel Tosh.
Net Worth: $6 Million (unverified sources)
Children: No
Age: 31 Years old.
Just like her marriage, Carly Hallam has done a pretty job keeping the rest of the information off camera. Were it not for TMZ, she would have probably been living quietly with her husband, Daniel Tosh. Now that the news has been relayed to all corner of the world, we cannot wait to see their next move.