Tattoos have been an artistic way of expression on the body for quite some time now. A whole reality TV series was not only based off it but also became so successful that it even had a spin-off show. Black Ink Crew: Chicago's fourth season took off on a high note. That's why we bring you a deeper insight into the cast highlighting issues like their real names, net worth, and relationships.
Ryan Henry "Ryan" From Black Ink Crew Chicago Net Worth.
Starting off the list is one of the main cast Ryan whose real name is Ryan Henry. Born on May 27th, 1986 makes him 32 years of age. His career began sadly after the loss of his sister and niece through a shooting by her ex-boyfriend Fred Goings.
After witnessing the gruesome murder, he processed by letting out the pent-up rage in name of art. Struck with depression, he managed to turn that frown upside down and even made money off of the tattoo industry.
Oblivious to most people, the artist set up shop in 2009 and named it 9Mag. Slowly and steadily, his career took an upward trajectory after meeting various influential people who helped him along the way. He got a mentor, Miya Bailey, who showed him the ropes onto becoming a successful artist.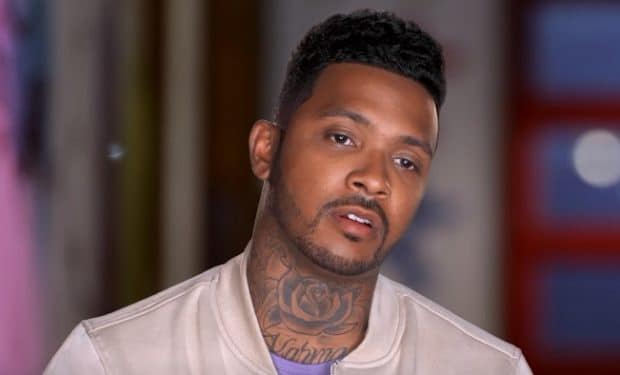 The tattoo genius' net worth is currently under review. It's not been officially revealed how much he gets from the reality TV show and the clients as well. Hopefully, we'll get to uncover his salary and total assets soon.
Speaking of assets, the TV star is a father to a son, Mason. Marriage to his baby momma Rachel Leigh, a successful business lady, has proven difficult especially with his cheating incident. The couple has been dating on and off for over 10 years now. However, it looks like he's playing his cards right and will get there eventually.
According to an onlie source Ryan From Black Ink Crew: Chicago's Ryan's Net worth is $150,000.
Black Ink Crew: Chicago's Charmaine Walker Net Worth
Famously known on her Instagram handle @ImMackMaine (currently inactive) is the second on the list. Born and raised in Louisiana as Charmaine Walker as her real name, she grew up with a taste for the executive seat. Currently, the television personality resides in Chicago, Illinois where she works at 28 years of age.
The Star's resume is completely off charts. After graduating from Howard University in 2012 where she majored in Speech Pathology, she went on to become a Marketing consultant. This was at Moore Public Relations Firm located in Washington D.C Metro Area.
In the search for greener pastures, she went on to become an Account Executive at CBS Radio. It wasn't long before she switched up the ladder to work at Groupon before finally settling down at 9Mag tattoo where she has worked the longest.
Being the Shop Manager definitely has its perks. Its most definite she has a better pay grade than before even though her salary and net worth is unknown. We can, however, estimate that it's quite a substantial amount since she has worked there since 2013 according to her LinkedIn.
As for her love life, the 9Mag manager has been dating Neek Bey, a hopeless romantic from New Jersey. Sometimes, she can be loud, crazy and goal oriented. Neek seems to be doing alright managing her personality. However, there have been rumors of her with fellow co-star Don. We'll highlight him next.
Bishop Don
Coming in hot as the bearded ladies' man is Bishop Don as seen on his Instagram. However, his real name is Donald Brumfield and the younger brother to Phor Brumfield. We'll focus on him next. The Bishop was born in Chicago on September 30th, 1987 and is currently 30 years old.
The bearded TV star has been involved in quite a number of scandalous activity. It's only scandalous because he's already romantically linked to a girl and mother of his two kids, Don Jr. and Ashdon. Ashley Danielle Pickens, his wife has been very tolerant about his infidelity and always stands by his side.
Even before the show began, he had been involved with another girl, Whitney. Together, they have a daughter named Kinleigh. To add the nail to the coffin, other scandalous activity includes being caught creeping up on Charmaine and allegedly hooking up with a stripper in his Bachelor's party.
Away from all the drama, the father of three works in management and is in charge of Booking. He is quite influential and Black Ink Crew Chicago's Cast Bishop Don net worth is believed to have surpassed the million dollar bars. The Don Cherry Tequila Cigar was also named after him.
Phor From Black Ink Crew Chicago Net Worth.
Next on the list is a true artist. Besides being a full-time tattoo artist, he has been known for some great albums in the music industry like Sacrifice and Lightning bug. He goes by the alias Phor on his records but his real name is Phor Evrim Brumfield. The TV star is the one who got his younger brother Don into the business. He used to work as his personal assistant before he sprouted his own wings into his career.
Born on March 21st, 1985 makes him 33 years old currently. The rapper/ tattoo artist has made quite a name for himself in the business with a presumably huge net worth. Most of Phor's income is generated from his career as an ink artist but some of it comes from his album purchases. Others include performances, sharing the stage with fellow rappers Lil Bibbly, Cam'ron, Skippa Da Flippa and many more.
Unlike his brother Don, the rapper has stayed true to his girlfriend and hair stylist Nicki Nicole. The big reveal of them dating came during the third season of the show. It's so rewarding having your girlfriend cut your hair and style you up. Talk about bae goals. She is currently 25 years old.
Black Ink Crew Chicago's Phor's Net Worth is $150,000.
Van Johnson.
One of the pioneers of the Chicago-based tattoo business and a role model to be emulated by many goes by the name Cold as Ice Tattoo Art. So who exactly is he? Probably one of the best dads, big brother figure and best friend if you ask around. However, it wasn't all great for Van Johnson.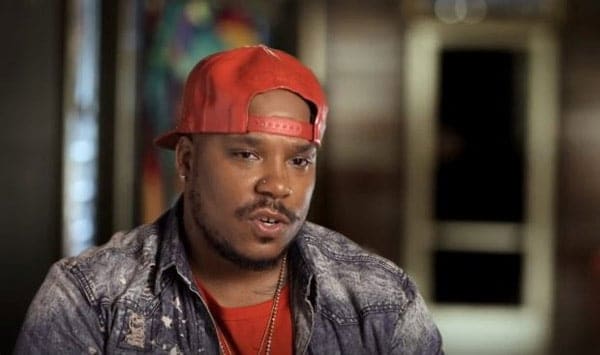 After graduating from Calumet High School in Chicago, he enrolled to Northern Illinois but left soon after he had trouble with the law. Hustling become his way of life. It wasn't pretty either, especially with a criminal record and has served time in County Jail for petty possession of a firearm.
Whichever way, he knew he had to make it work. His family depends on him. Using his talent and skills in art, he resorted to drawing tattoos. It was at this time that his hard work, sleepless nights and determination inspired his friend Ryan Henry to set up a tattoo business.
Johnson's net worth is still under review. His salary, age and much of his bio are still unknown. While much of his net worth comes from his tattoo career, he has done some jobs in clothing lines and designing shoes. All this to provide for his family: girlfriend Jennifer and two daughters, one biological named Briyanah and the other he takes care of as a father figure.
Liliana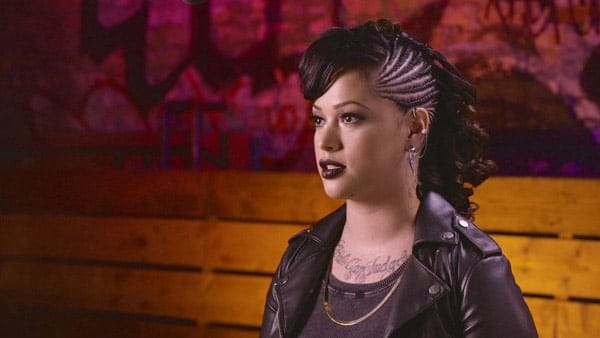 Adding to the crew is talented and gorgeous Mexican-American tattoo artist Liliana Barrios, Lily for short. One word to best describe her would be independent. The Mexican-American doesn't want to get handed down opportunities because of her looks. Instead, she has the strong will to work and get recognized for her own merit.
To start at the beginning, she was always passionate about art. Her family was very much supportive of her life decision and helped her start. Prior to the VH1 reality show, she was already established as an artist. In fact, she met Ryan at a tattoo convention in Philadelphia and took him on his job offer. All for one thing- to elevate her status and establish a network for her career.
Speaking of careers, the artist seems to be doing pretty well. Getting acquainted with fellow tattoo artists at the parlor took some getting used to as the boys were enticed with her beauty. Being a high profile tattoo artist means she makes quite a lot. In fact, she can even make up to $1000 a day on a simple job.
Lily has been romantically linked to fellow co-star Jr Diaz. However, keeping off the radar is her specialty since she rarely talks about personal information like age, and family.
According to some sources, Liliana from Black Ink Crew: Chicago's Liliana's Net Worth is $100,000.
Black Ink Crew: Chicago Katherine Fullerton "Cobra" Net Worth.
Also making the list as one of the casts main members is Cobra. While she's not among the original founding members of the group she has made a tremendous contribution to the group. The artist goes by the nickname Cobra Kat whereas her real name being Katherine Fullerton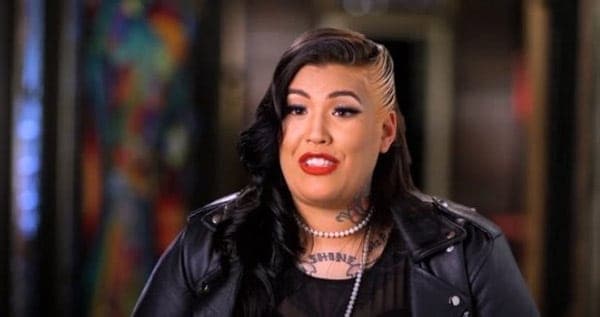 Originally from Houston, Texas, she comes in as a 300-pound girl very expressive and self-conscious about her looks. For someone so big she does get picked on quite a lot. The talented artist from Texas felt left out and underwent a series of depression phases.
It was only through the intervention of Ryan that they stopped picking on her. On the road to making new friends, she hosted Liliana at her place when she first new to Chicago. Of late, she's been happier with her girlfriend Velvet, a professional stripper.
However, there have been incidences where the girl seems too flirtatious with some of the guys on the crew like Phor. Maybe the advances are made to dramatize the show even further, only they can tell.
Most of these artists have kept their details private. Not much is known about Black Ink Crew Chicago's Cobra's bio, age, net worth, and family.
Nicki Nicole "Nikki"
The future Mrs. Phor. The only link she has with the tattoo industry is with her boyfriend and rapper Phor Everim. How the two met is unclear. However, chances are they met around their places of work since they practically have businesses in the same building.
Nicki Nicole was born on June 10th 1993 making her currently 25 years Old. Deeply funded, she is already established in the business world. The 25-year-old is a hair stylist with her own company called NikkiNicoleCollection Inc. Here, the entrepreneur sells various hair products through her website and makes quite a sizeable income contributing to her net worth.
The hair stylist is the real definition of persistence paying off. This comes after she had pushed to have herself included in the reality TV show and finally got a role. Adding more drama to the show while warding off girls like Velvet off her man Phor makes her an interesting character.
Danielle Jamison "Danielle"
Danielle Jamison comes in next all fiery and sweet at the same time. Born on March 29th,1990 she is currently 28 years of age. Growing up, the TV star has two Bachelor degrees in Psychology and Sociology, all from the University of Missouri.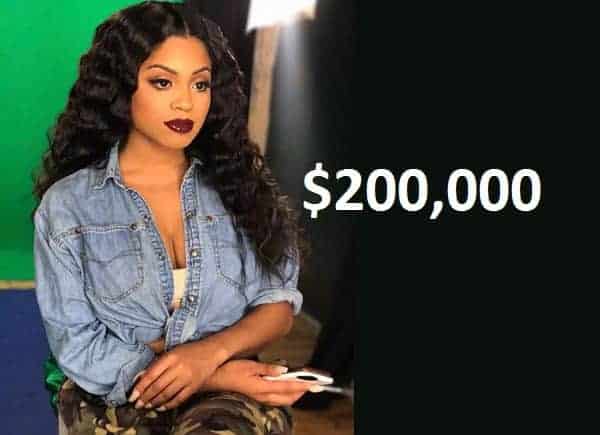 The graduate went on to become the Receptionist at Ryan's 9Mag tattoo parlor. At the same time, she ventured into Fashion while maintaining her blog IAmDaniJ. Through promotions and brands also contributing to her fortune, Black Ink Crew: Chicago Danielle's net worth is over $200 thousand.
Of all the cast members, the blogger is probably one of the most transparent. Her annual salary variates around $70 thousand. We also know a few details about her family. The star's strong personality resembles that of another star on the show. Charmaine Johnise is actually her cousin. They occasionally hang out and go on double dates together.
One eventful date was with her boyfriend Terrence at a fancy restaurant in Chicago. After 10 years of dating, it was about time he popped the question of marriage. Looks like Charmaine and her boyfriend Neek were in on the surprise with all the excitement going on. Jamison doesn't have kids yet but she has suffered a miscarriage before.
Ashley
As briefly highlighted before, Ashley's Pickens is Don's wife and mother of his two kids. Just like Nikki, she has also come a long way in the show. In season one, the reality TV star appeared as Don's fiancé. Enduring a couple of dramatic twists and turns in her relationship, she finally got cuffed at the end of season 2.
Born on December 26th, 1986, the 31-year-old got her role elevated from just a recurring cast member to a full-time reality star. Being closer to her man Donald Brumfield, the TV star got to know him a little bit more and the people he was involved with. Rubbing shoulders with Charmaine who was rumored to have had a thing for him.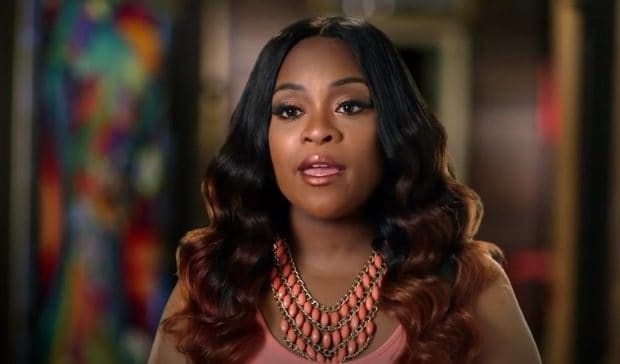 Acting is her full-time job and being a reality star is her main source of income. While Ashley from Black Ink Crew: Chicago's net worth is still under review, she sometimes poses in covers of magazines and promotes brands to elevate her status.
Pickens surprises everyone by staying with her husband after his cheating spree with a number of women. However, she had her limit and took some time off from the relationship. Despite all this, Don claims on getting his act together and issued a formal apology on Instagram to Ashley to take him back.
Junior Diaz "Junior"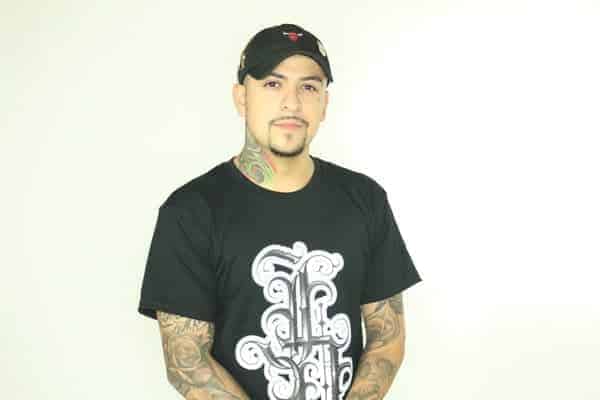 Born on June 16th, 1992, Junior Diaz whose real name is Jr. Diaz has worked to get where he is. The 26-year-old has always had a thing for fine art and turned it into a career in 2011 when became a fully-fledged tattoo artist. He likes attending tattoo conventions all over the state and specializes in the black and white ink.
The artist' career skyrocketed when Ryan asked him to be part of his team. Turning down an opportunity like that would have been foolish and that's why he dived right in. Maximizing the opportunity, the short artist charges up to $1000 for a full day session and $500 for a half-day session.
This comes after prior booking for an appointment with a $250 as a deposit. Guess that answers the question of Black Ink Crew: Chicago's Junior's net worth and how much he makes. Seems a lot doesn't it? Well if its quality you want, you will have to get the best and it's going to cost you.
Capturing the heart of the 26-year-old is none other than Lily. The duo went full dating mode and even got matching tattoos to show for it.
Neek
Taking the center stage and rocking Charmaine's world is none other than Neek whose real name is Neek Bey. While his date of birth has been concealed, he's done a poor job at hiding his real age. The Jersey-based love interest of our 9Mag manager is currently 27 years old.
With a little digging, we found out how he celebrated his 26th birthday with her. She got the birthday boy a tattoo as a birthday gift. We think it's also safe to say that it came from the heart since it was engraved right next to his heart, on his left breast.
Charmaine got Phor to do it. The tattoo was an artistic masterpiece of a giant thunderbolt that covered some script he had before. The Jersey boy was overjoyed and termed it as the best birthday gift. The two while inseparable, have the most contrasting personalities. Bey is quiet and reserved whereas his girlfriend, …well you already know.
Joining the crew in the third season, he has probably made a substantial amount from the paycheques from VH1. It is difficult to establish the exact amount of his net worth since we have reason to believe he has another job elsewhere. The 27-year-old likes to keep his career hushed up.
Kat.
To end the list is none other than Kat Tat. Her real name is Katrina Jackson and is currently 26 years old. Just like this list, the young artist had to say goodbye to 9Mag in the saddest of ways. Fans of the show are surely going to miss her in the new season which she won't feature in.
The season finale for last season titled Kat fight had emotions running all over the place. She got in a heated argument with the owner of the parlor, Ryan following their fling and hook up last season. The end results being getting heartbroken and banned from the shop.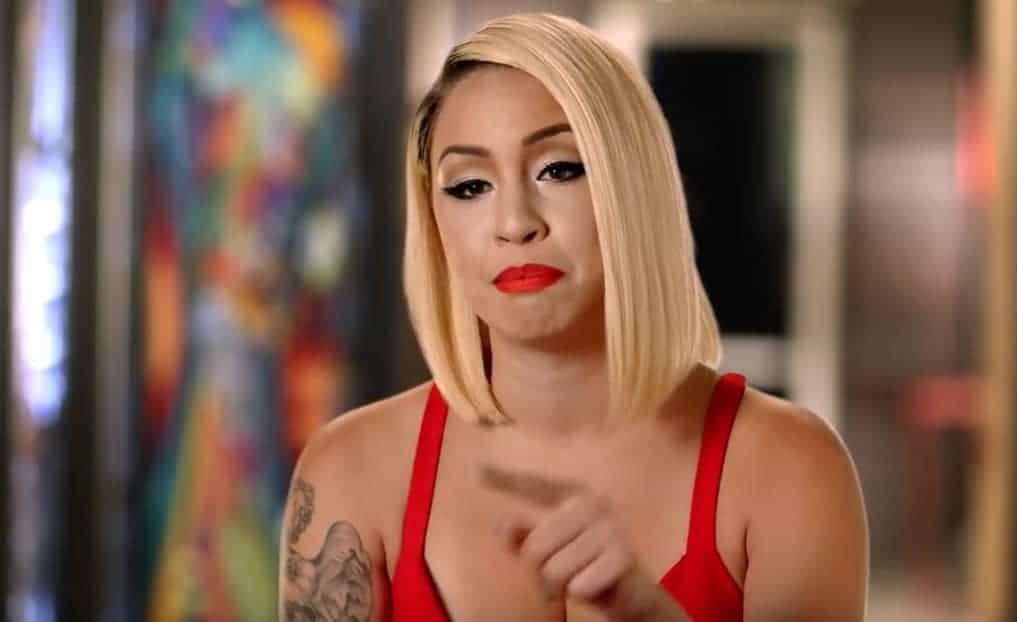 It looks like she's in a better place nowadays. Earning her own money and living a drama free life on the West coast has seen her glow much brighter. A new beginning for the 26-year-old has surely paid off. She has established a fine tattoo shop in Beverly Hills, Los Angeles that seems to be always busy.
To summarize, she makes a killing using her mad math skills she got from her short time in college in Missouri. Kat's net worth is a summary of her time in 9Mag as a tattoo artist and other side careers like painting and being an entrepreneur.
Summary
Most of Chicago's Black Ink Crew Cast members net worth are unknown. Being a reality TV show, its expected that their relationships are bound to be eventful and full of drama. We'll just have to wait and see how their love affairs unfold since they are all young and in the prime of their youth.