Bering Sea Gold cast member Kris Kelly currently heads the crew aboard "The Reaper". But his has not been an easy journey due to emotional breakdowns, crappy mining equipment, and a somewhat chaotic mining team. So why not recruit another team? Well, it's rather hard to replace one's brother and father. Yup, he works alongside Brad and Andy Kelly who are his father and younger brother respectively. Let's find out Kris Kelly's wife and married life. Also, check his net worth.
From the producers of a hit tv series, "Deadliest Catch" narrated by Mike Rowe also came Bering Sea Gold, a reality TV show about gold mining in both shallow and deep sea or ocean waters. The show documents various crews in their day to day gold searching and dredging activities during summer and spring. The cameras also capture their personal lives including relationships, fights, near-death experiences, stealing et cetera.
Is Bering Sea Gold Kris Kelly Married or Dating? Who's His Wife or Girlfriend?
When one people gain fame, then their life becomes public. No matter how determined they get to keep their personal life a secret, someone always finds something to reveal. But Kris Kelly has to be one such star who has managed to keep his relationship life off screen.
I mean we have even met his dad's girlfriend, Courtney, but Kris just won't cave to all the curiosity fans have regarding his relationship status. He does, however, spend most of his offseason in Hawaii so maybe there's a special someone there, who knows?
We explore his social media pages like Facebook and Twitter, but I have to admit it, this guy is silent as the grave in social media. Few post about his jobs and tv shows but nothing about his wife, married life or even a relationship with a girlfriend.
Sorry to disappoint but we couldn't find anything on Kris Kelly's wife or married life. As far as we speculate, he is still single and not married.
Kris Kelly Net Worth, Salary
Bering Sea Gold Cast Kris Kelly Net Worth is estimated to be at least $100,000, and since he hasn't had a successful career as a gold miner, it doesn't take a genius to figure out that most of Kris Kelly wealth comes from his Bering Sea Gold paycheck.
Gold mining and his TV career are his only known sources of income in his net worth. Kris Kelly's salary remains undisclosed.
His Career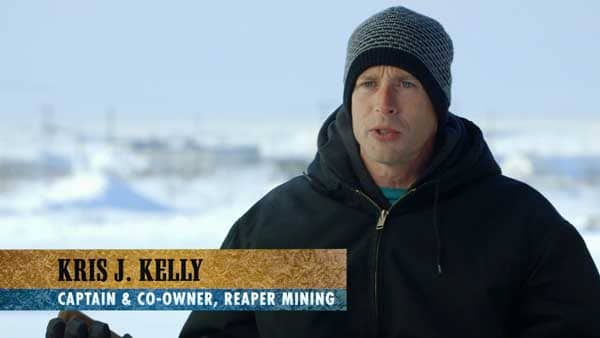 Kris Kelly along with his father and brother began mining business in California. After California outlawed mining, they took their mining gigs to a new place, Hawaii. After spending years in mining gold, it was later in 2013 he got the chance to be a gold miner plus a television star when Bering Sea Gold's third season premiered.
He started off as a diver on board The Minnow, Steve Riedel's dredger. They did not have much if any success gold mining that season and consequently, Brad Kelly, Kris Kelly's dad became the new owner and captain of The Minnow.
Brad renamed it "The Reaper" and Kris continued to work as a diver on the dredge but now under his dad. Soon afterward he became co-owner and captain of The Reaper and has been ever since.
However, in the recently premiered season 10, Kris Kelly has a new dredger. Hopefully, it's forever bye bye to the constant breakdown of equipment he's been experiencing in the old dredger.
Other members of "Bering Sea Gold" includes, Emily Riedel, Zeke Tenhoff, Shawn Pomrenke and others.
How Old is Kris Kelly? Know his age and wiki bio.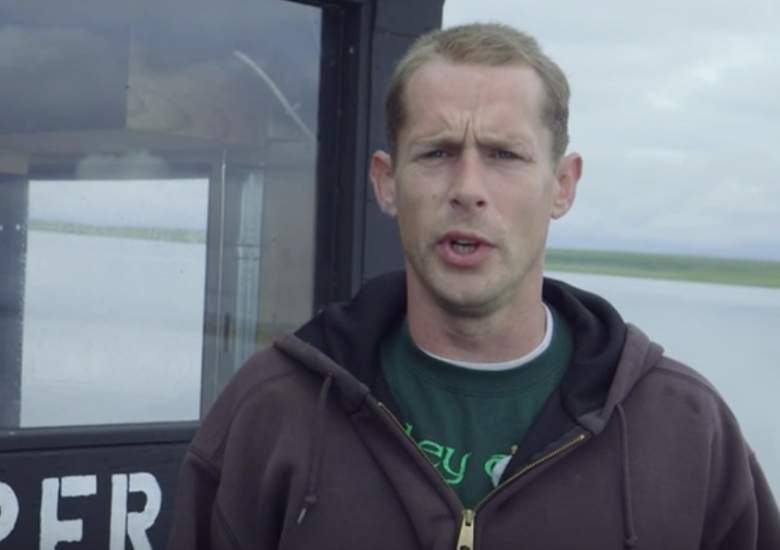 Like many other, Bering Sea Gold's cast Kris Kelly is strictly a private man and his birthdate and birthday are sealed and buried.
About his age, we believe he is in his late 30s, but again exact age is still unknown.
Today, Kris Kelly captains but co-owns Reaper Mining with his dad. When he's not mining gold, he loves to surf in Hawaii.