Amanda Giese is an animal rights activist and the head of the Panda Paws Rescue. She made a name for herself in the world of television after starring on the Docu-type show, Amanda to the Rescue. This article is about Amanda to the rescue cast Amanda Giese and Gary Walters' relationship.
Gary Walters, on the other hand, is an entrepreneur who also worked as an IT specialist at Panda Paws Rescue. The pair reportedly dated for a lengthy period.
Find out more about Amanda Giese and Gary Walters' relationship in this review. Are the two still an item? Did they split up? Get the facts right here.
Did Amanda Giese and Gary Walters split, or are they still together?
Amanda Giese and Gary Walters are not in a relationship at the moment. They were romantically involved a while back, in what was a long term relationship before they separated.
The former couple Amanda Giese and Gary Walters have two children together. Their son Beast was born back in 2003 and just turned 16 this year. Their daughter Jade, on the other hand, was born two years later and is 14 years old at the moment.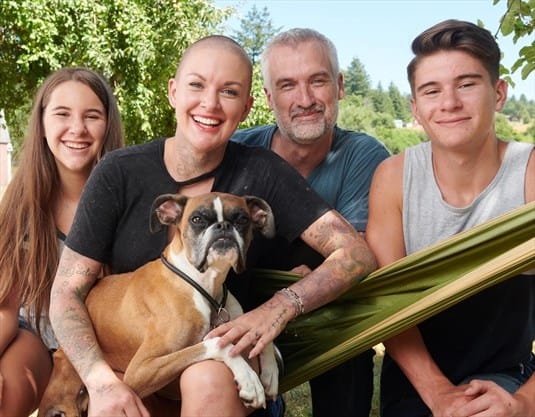 After Amanda Gise and Gary Walters split up, things only went from bad to worse. On May 14th, 2019, a judge would even grant Amanda a restraining order against her ex Gary and his current girlfriend, Emily. This order barred the pair from going anywhere near Amanda and her children.
The order is a mark of how badly their relationship has soured, as Amanda Giese opted to cut him out of their lives completely. Additionally, to acquire such a restraining order, one must demonstrate that the other party is a danger to them. Speculatively, Gary Walters and his girlfriend must have done something that warranted the court's intervention.
Amanda even warned her friends against helping her ex facilitate a third party contact. She wants absolutely nothing to do with the man again.
Amanda Giese married?
Getting right to the point, we learned that Amanda Giese is not a married woman. She is, however, reportedly in a relationship with a man named Jeffrey Roy.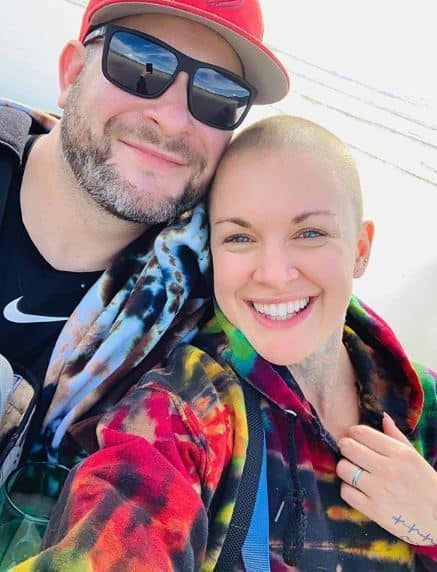 Back in June 2019, she shared a picture of herself and her new man on Instagram. Some reports suggest that the two might even be engaged at the moment.
So far, all we have to go on is speculation. However, we will keep up to date with all the latest news regarding Amanda Giese's married or love life.
Her career in Amanda to the rescue.
Amanda to the rescue is a documentary type reality show which focuses on Amanda Giese and her team as they rescue animals in need. The first episode dropped last year, on the 28th of October. So far, we have been treated to 10 highly informative and educational episodes.
It stars Amanda Giese, Gary Walters, Jade, and Beast Giese. The show follows Amanda as she runs Panda Paws Rescue. The organization is based in Southwestern Washington State, more specifically in a little town known as Washougal.
Amanda Giese has run the organization for more than a decade. Studying veterinary ER gave her the foundation she needed to go on to run her animal clinic.
Panda Paws takes in the most extreme cases, caring for discarded animals. One of the most complex cases they have dealt with on the show was that of a pit bull who was severely injured.
Two of his legs were irreparably damaged, forcing Amanda and the team to amputate to save the pit bull's life. While it has treated various species of animals, the foundation is mostly credited for the work it does with dogs, as is evident in the show.
Amanda Giese, Bio.
| | |
| --- | --- |
| Full name | Amanda Giese. |
| Age | 36 years old. |
| Date of Birth | 26th January 1983. |
| Place of Birth | Washington, USA. |
| Profession | Television personality, Animal rights activist, founder |
| Net worth | $ 1 million. |
| Partner | Jeffrey Roy |
| Kids | 2 |
| Nationality | American |
| Ethnicity | Caucasian. |
| Zodiac Sign | Aquarius |
| Parents | Unknown. |
Amanda Giese was born on January 26th, 1983, in Washington. This would make the animal right's activist 36 years old this year. Amanda was only 11 when she rescued her first animal.
This came in the form of a kitten she named Jane. It put her on a path that would go on to define her career, especially after she founded the Panda Paw Rescue.