Erin Napier is a writer, home designer, and the star of HGTV's Hometown. The show is based on Erin and Ben's renovation work in Laurel, Mississippi.
A great deal of Hometown sees the couple track down some of the most historic properties in their locale. They then proceed to embark on some of the most unique renovations you'll see on television.
Erin's popularity additionally extends to Instagram, where she has built a 1.3 million fan following. Recently, Erin Napier revealed why she always hides her daughters' pictures on social media.
Her family and kids
Erin is the wife of tv personality and carpenter, Ben Napier. After a chance meeting at Jones College, the two started dating, before getting married on the 22nd of November 2008.
The ceremony was held at Paris Yates Chapel, which was part of Ole Miss, their alma mater.
Helen Napier
Erin's oldest child, Helen, was born on the 3rd of January 2018. She revealed that Helen came two weeks earlier than her expected due date.
Erin was overwhelmed with joy after the birth of her daughter. Both she and her husband took to Instagram to share the news, with Erin captioning her post with a lovely heart.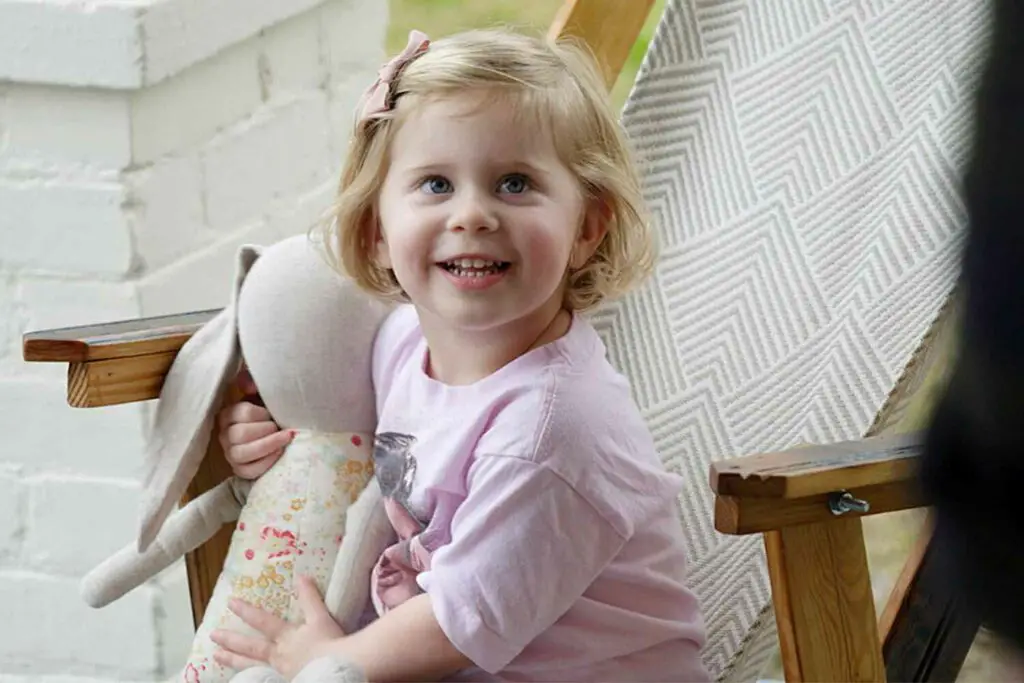 This was not the last time Helen would feature on either of their social media platforms. For instance, Erin shared a video of her daughter working on a painting of a dinosaur.
Other than painting, the videos the Napiers share additionally revealed that Helen is quite the fan of dancing. Another important milestone the two shared was Helen's first day of school, which happened a few weeks ago.
Mae Napier
Erin's youngest daughter Mae was born on the 28th of August 2021, and just turned 2 last august! Just like they did with Helen, Erin and Ben also took to Instagram to share pictures of their new-born baby. In a different post back in August 2021, Helen can be seen holding her sister Mae in her hands.
If that wasn't cute enough, Helen was even making puppy noises as a way of amusing her younger sibling. From the frequent posts Erin makes on Instagram, we also learned that she had a few issues when it came to breast-feeding Mae.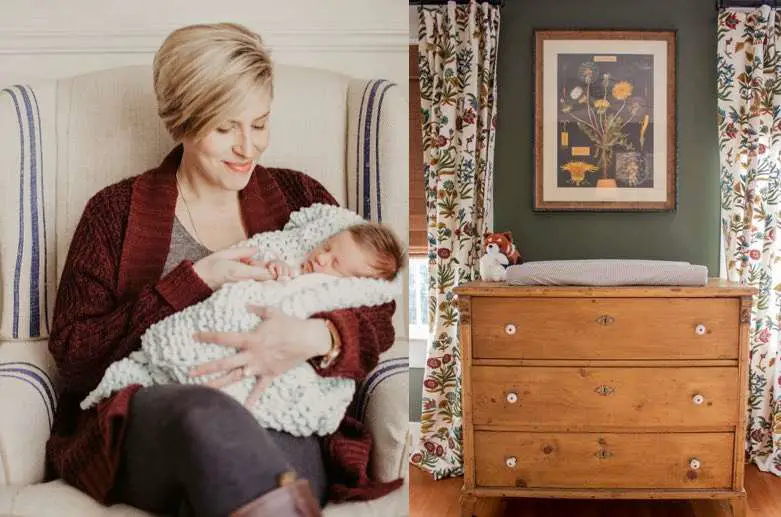 However, she the opportunity to encourage other mother's facing the same difficulties. In her own words, Erin told them not to feel discouraged or belittled.
Erin Napier reveals why she hides her daughters' pictures on social media!
Like most parents, Erin and Ben strive to do everything in their power to keep their daughters safe. One such measure is to keep her daughter's face hidden when she uploads pictures on Instagram.
She does this by taking Helen's pictures in a strategic way, meaning that her face remains completely hidden. As a parent, Erin revealed how awful it was to have the image of her daughter dissected by millions of people across the internet.
Unsurprisingly, she and her husband are keen on protecting Helen's image and preserving her childhood for as long as they can. One incident that might have influenced their decision is the fact that some fans of the show go as far as to approach Helen when she is out in public with her grandmother.
This is not the only time they have had to deal with strangers and potential stalkers. In a chilling interview, Erin revealed that at one point, a 54-year-old man came to Laurel hoping to meet the Napiers and their daughter Helen.
He was dressed in a storm trooper's outfit, but that was not the most worrying thing about him. The man in question was also wearing an ankle monitor, which tells us that he was on the police's radar.
He came to Laurel, making some strange comments to a few of the residents, who, took it upon themselves to inform Erin and her husband. The man believed that he was sent to Laurel to protect Erin's daughter Helen.
Other than his worrying comments, the stalker additionally bought a house disturbingly close to where Erin and her family lived. After this incident, the couple decided that they needed to do everything in their power to protect their children.