Chase Looney is the unsung hero of 'Fixer to Fabulous.' The title started airing on HGTV in 2017. And since then, Chase has always been on the show as the right-hand man of Dave and Jenny Marrs.
He is a professional carpenter and construction manager in the show. And the TV star's role is significant in the success of the projects that Dave and Jenny complete in the show.
Since Season 1, Chase has appeared with an eye patch. Thus, this has intrigued fans to know the cause of it. In this article, we elaborate on what happened to Chase's eye? In addition, we also touch on his wife's details and wiki biography.
What happened to Chase Looney's Eye from Fixer to Fabulous?
If you want a short answer, it's fireworks.
In 2017, the crew had just completed filming for the first-ever episode of Fixer to Fabulous.
It was July 4, Independence Day, when the crew had gathered to see fireworks. And our man Chase was assigned to lit them up for the show.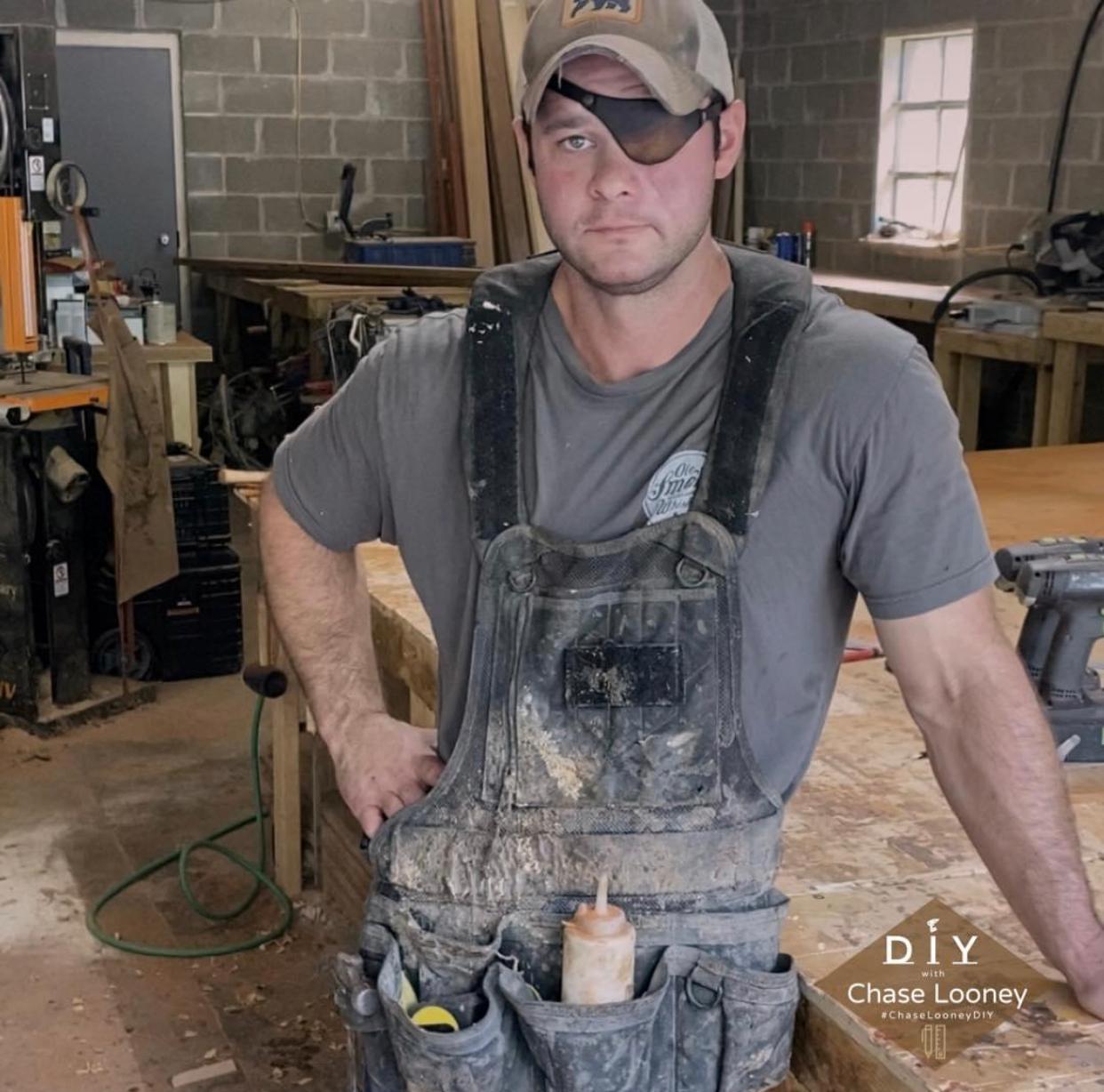 As he was lighting up mortars in succession, a mishandling occurred in the fifth firework. It burst up close to the TV star's face, and he lost consciousness soon after.
As the star recalls on his blog website, the weather was pretty bad that day as a storm was approaching. That is also why they had to complete the fireworks before the storm.
The crew rushed the star to the hospital. The doctors had to operate on him for 8 hours. However, the damage to the TV personality's left eye was permanent. He lost his vision and covered his left eye. Since then, Chase has continued filming with the patch on.
Chase Looney on Fixer to Fabulous
The TV personality plays a crucial role in Fixer to Fabulous. Like all tech companies have their tech-guy, he is the wood-guy in their construction business.
In addition, the star is passionate about carpentry. He previously ran a blog, 'chiselandsawdust.com.' Which is also where the star opened up about his eye injury. However, the site is no longer running.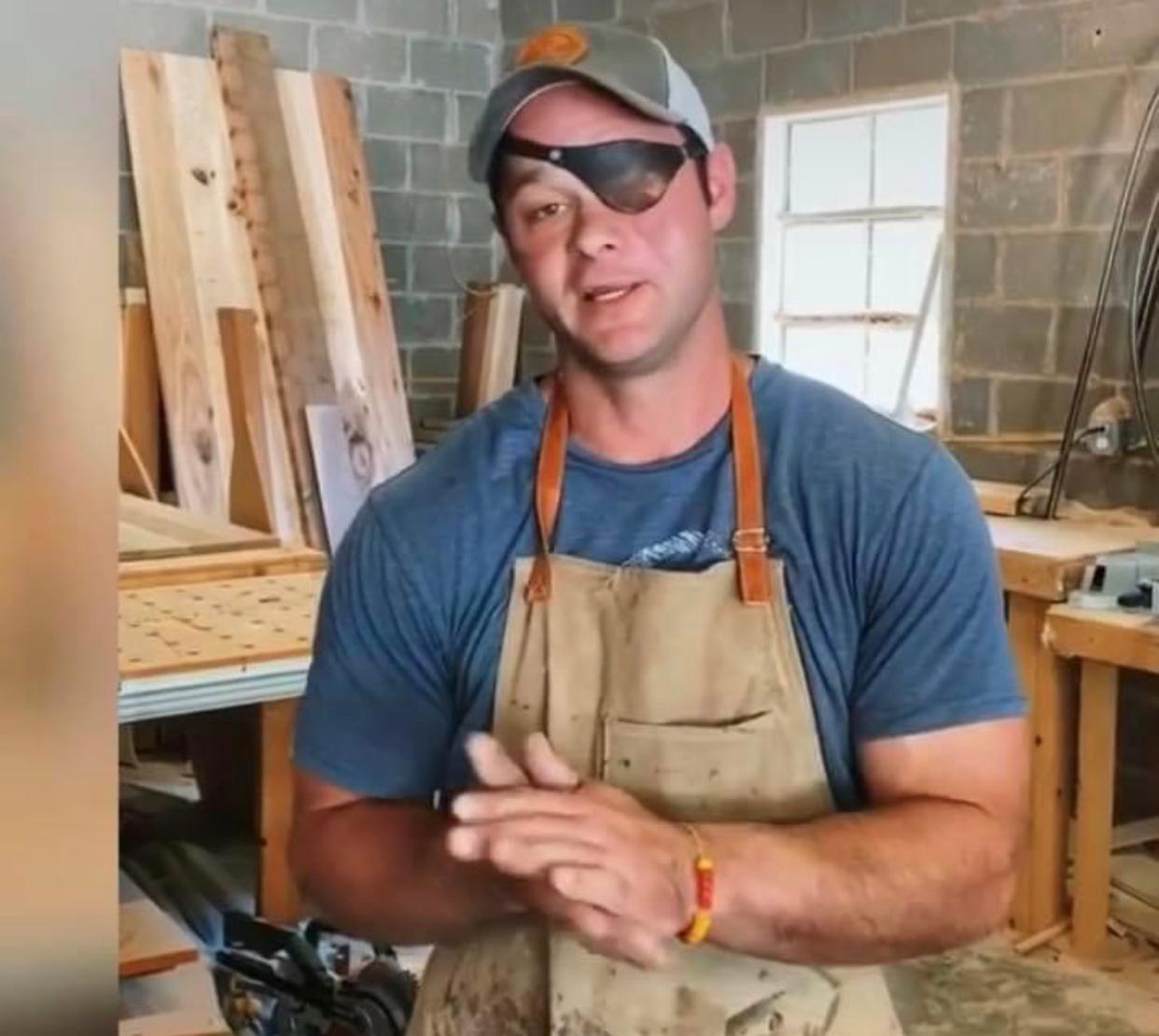 When it comes to woodwork and carpentry, Chase is the go-to guy on Fixer to Fabulous. He is a very close friend to Dave and Jenny, and they have worked on multiple projects together outside of the show.
In this post on Looney's Instagram, he flaunts the special river table that he built with the co-stars of Fixer to Fabulous.
Wife
The TV personality is a divorced man. His ex-wife is Chelsie Lamborn, and the duo separated in early 2021. Mr. Looney has never stated the reason for his divorce. However, Chelsie has made some claims about their separation.
According to his ex-wife, the TV star did not want to reconcile the problems between them.
He was consistently refusing to provide her with love. She further accused Chase fulfilled his "selfish desires" outside of the house and didn't give her much attention and value. She thinks that a relationship should be balanced and fought for what she deserves.
We have to be patient before laying out judgment. Even though Fixer to Fabulous cast Chase Looney has not spoken on the matter, it is evident how much he loves his family.
His Instagram posts of his wife have still not been removed. Furthermore, Chelsie is now in a new relationship with a military man. According to the sources, she waited about six months before revealing her relationship with Douglas Demeritt. Here, you can see the TV personality posing with his wife and kids.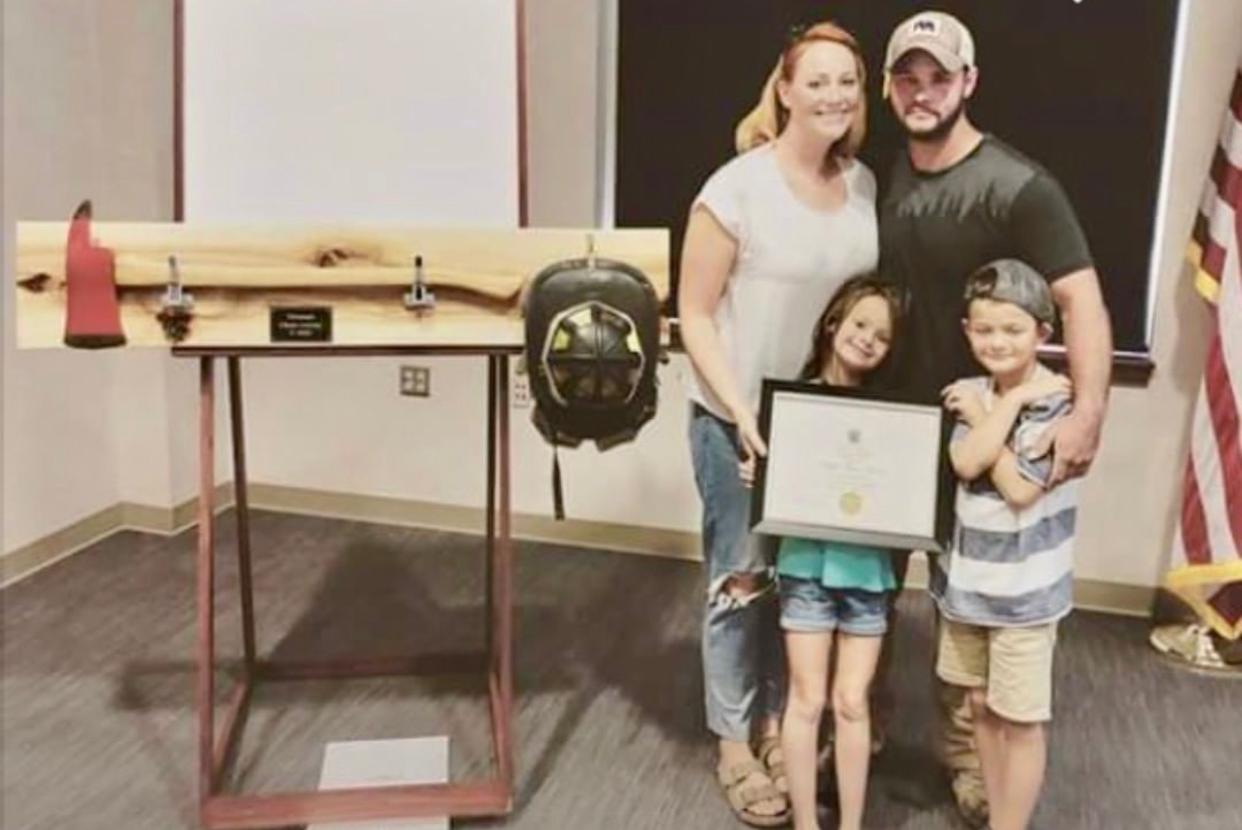 Kids
From Fixer to Fabulous, Chase and Chelsie shared two children, Landon and Lucy. Maybe we are quick to conclude, but the TV star seems more attached to his son, as evident from his Instagram posts.
On Christmas 2020, Looney presented his son with a special knife. It was his knife from his first deer hunt with his dad. And the TV star hopes that Landon will someday pass it to his offspring.
The TV personality is a proud dad. He takes his kid to firefighting sessions and hopes that he grows up to be responsible. This post featured Landon with his special gift from his father.
Wiki Biography and Net Worth
Mr. Looney was born in 1986. The 36-year-old celebrates his birth anniversary on the 8th of March. From an early age, he was passionate about woodworking. Furthermore, he is an experienced firefighter and takes pride in the profession.
Chase Looney is a dependable man and is proud of his woodworking abilities. We can see a pencil on his ear on many occasions, which demonstrates how attached he is to his work.
Thanks to his excellent career on Fixer to Fabulous and his amazing carpentry abilities, the man has a net worth of above $350k. A mediocre carpenter earns roughly $40k in a year. However, Looney has exceeded that and is moderately successful.
| | |
| --- | --- |
| Full Name | Chase Looney |
| Profession | Carpenter, TV personality |
| Show | Fixer to Fabulous |
| Date of Birth | 1986, March 8 |
| Star Sign | Pisces |
| Age | 36 years |
| Ex-Wife | Chelsie Lamborn |
| Children | Two (Landon and Lucy) |
| Net Worth | $350k |