Ben Napier, the popular HGTV star, recently shared a heartfelt Instagram post on May 2, where he opened up about his financial struggles during his college years. In a video Ben narrated for his alma mater, the University of Mississippi, to promote their "Ole Miss Giving Day," Ben revealed the extreme measures he took to afford his education.
Ben explained that while he was attending Jones College, his best friend convinced him to transfer to the University of Mississippi.
With his wife Erin also transferring with him, they both worked tirelessly for two and a half years to earn their degrees. However, affording the tuition proved to be a significant challenge.
Ben did whatever he could think of to Finish college
To make ends meet, Ben had to rely on various forms of financial aid. He worked tirelessly, took advantage of free meals, took out loans, sold his plasma, traded vehicles, earned scholarships, walked to school, sublet apartments, and did anything else he could think of to cover his expenses.
Reflecting on those difficult times, the HGTV star expressed pride in overcoming those obstacles. When his former university reached out for assistance with their donation campaign, Ben eagerly embraced the opportunity to help.
He felt it was a full circle moment, as he had once been on the receiving end of financial aid and now had the chance to give back to the institution that had played a significant role in his journey.
Erin says she was proud of Ben
The HGTV star's wife, Erin, proudly expressed her admiration for her hardworking husband by reposting the video on her Instagram story. Ben's wife said in the caption that she was very proud of Ben.
The University of Mississippi holds a special significance in the couple's personal history.
Ben shared a heartfelt detail about their relationship, revealing that during his last semester on campus, he proposed to Erin.  A year later, they celebrated their wedding right there at the university.
This connection to their alma mater adds an extra layer of sentiment and nostalgia to their journey together.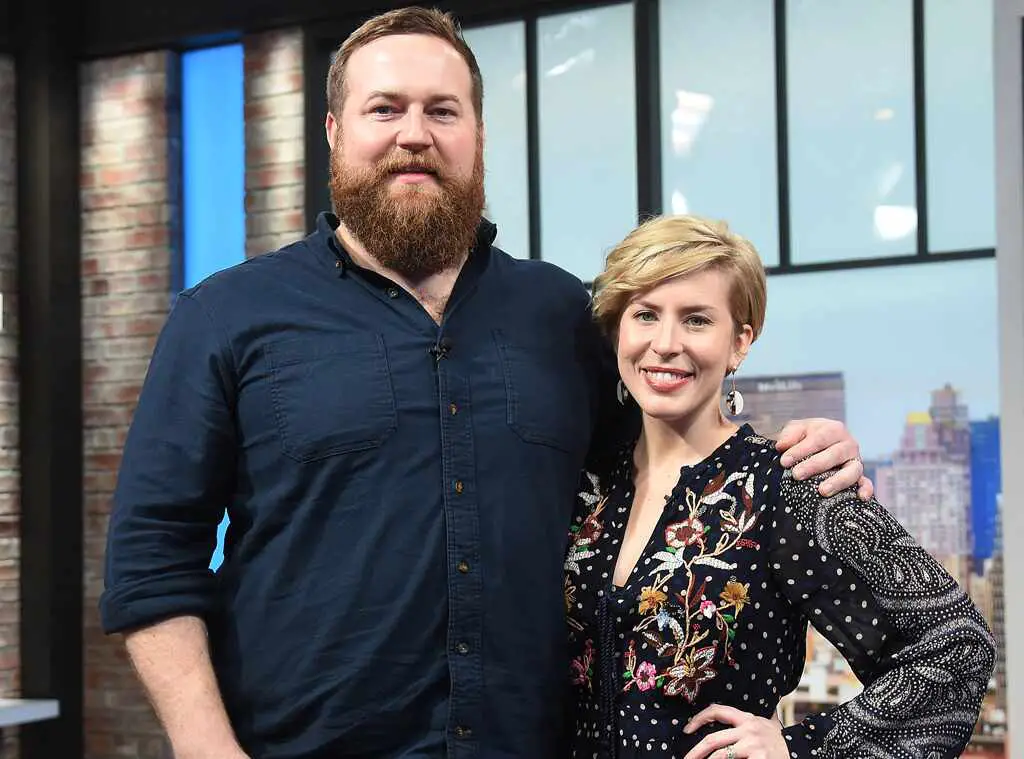 In August last year, Erin took a trip down memory lane and shared a throwback photo from the exact location where their love story began at Jones College. The photo captured them during their college days, and beside it, Erin wrote a touching caption.
She expressed their youthful innocence at the age of 19 and 21, unaware of the incredible future that awaited them. Erin affectionately declared that Ben was still her biggest crush, even after all these years.
Ben is building a gym despite having a shoulder injury
On March 3, Erin expressed her appreciation for Ben despite his shoulder injury, as he worked hard to build a gym in their barn.
She admired his determination and dedication, considering the fact that he had a torn rotator cuff, and they often interrupted him with their daily activities.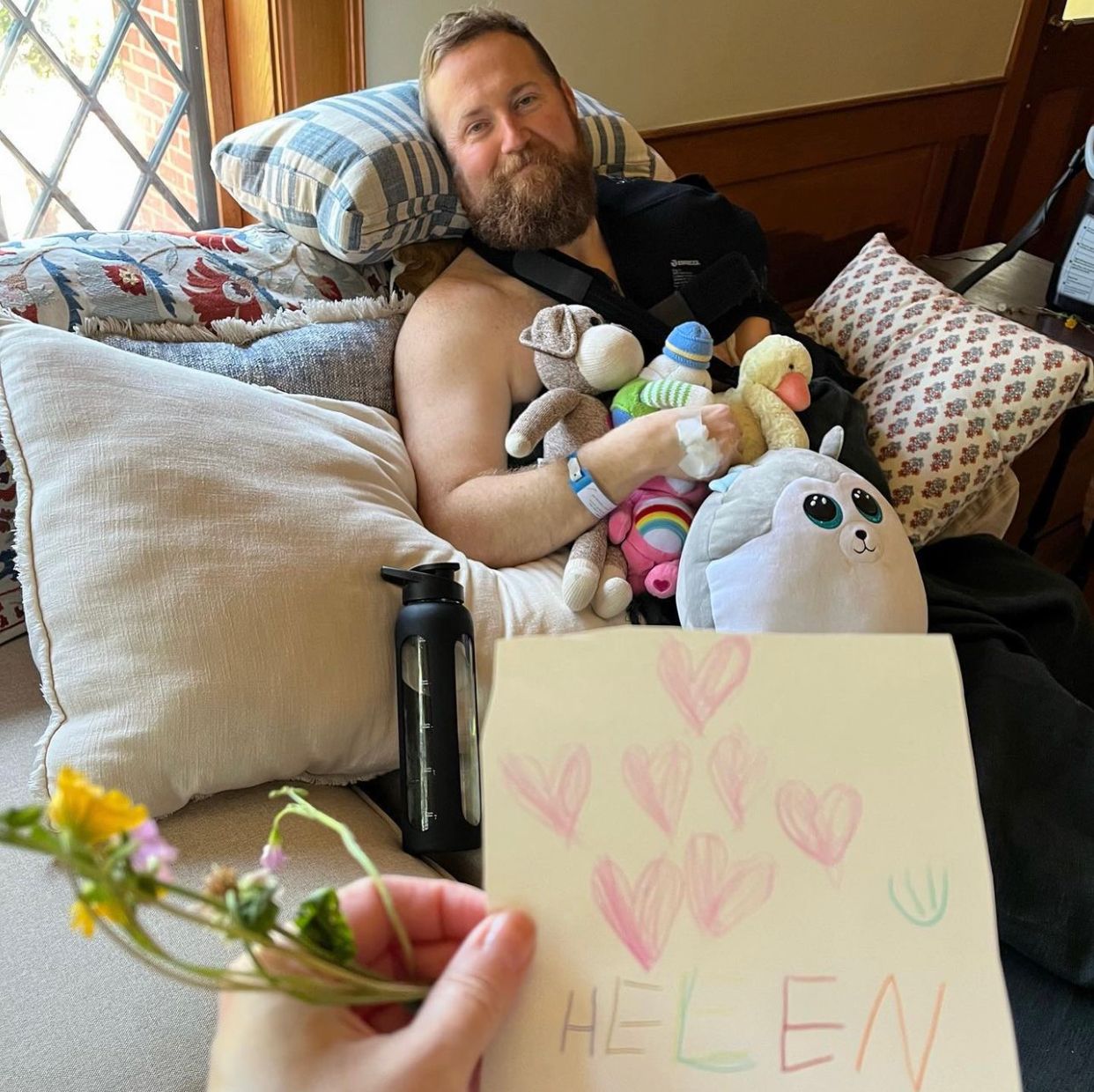 Despite the challenges, the HGTV star, Ben not only managed to build the gym but also lost weight in the process. Erin playfully called him a "babe" with good blood pressure. She shared a photo of Ben taking a break from his work in the gym to spend time with their daughters, emphasizing his commitment to both family and fitness.
Later, on March 31, Ben's wife, Erin posted another photo. This time, it showed her husband resting on the couch after his rotator cuff surgery. He was wearing a sling and a hospital bracelet.
Erin provided details about the surgery, mentioning that Ben's rotator cuff had been repaired, a bone spur had been shaved off, and cartilage had been trimmed.